Michigan Scientific Wheel Force Transducers...
... are used in typical environmental conditions as well as in laboratory conditions. They are used to measure all forces and moments on a vehicle wheel in real driving conditions. The transducers output force, moments, acceleration, speed, and wheel position signals to provide complete spindle load data. Applications for the transducers includes brake testing, harsh environment testing (snow, mud, sand), pothole testing, lane change testing, and many other vehicle related tests.
Measurement examples
Examples of measurement data from actual tests using the Wheel Force Transducers are shown below:
| Severe braking tests on dry and wet road | Lane changing on a heavy duty vehicle |
| --- | --- |
| Vehicle durability testing includes driving measurements on bad quality roads, with holes, pavements, etc... | The highly dynamic measurements and repeatibility allows the engineers enhancing the trade-off between comfort, durability and driving behaviour |
| Severe jump test to ensure ATV offroad driving capability | Braking test repetitions aimed to assess the braking efficiency while temperature increases |
Michigan Scientific offers the widest wheel force transducers portfolio on the market.
Light and medium duty vehicles
heavy duty vehicles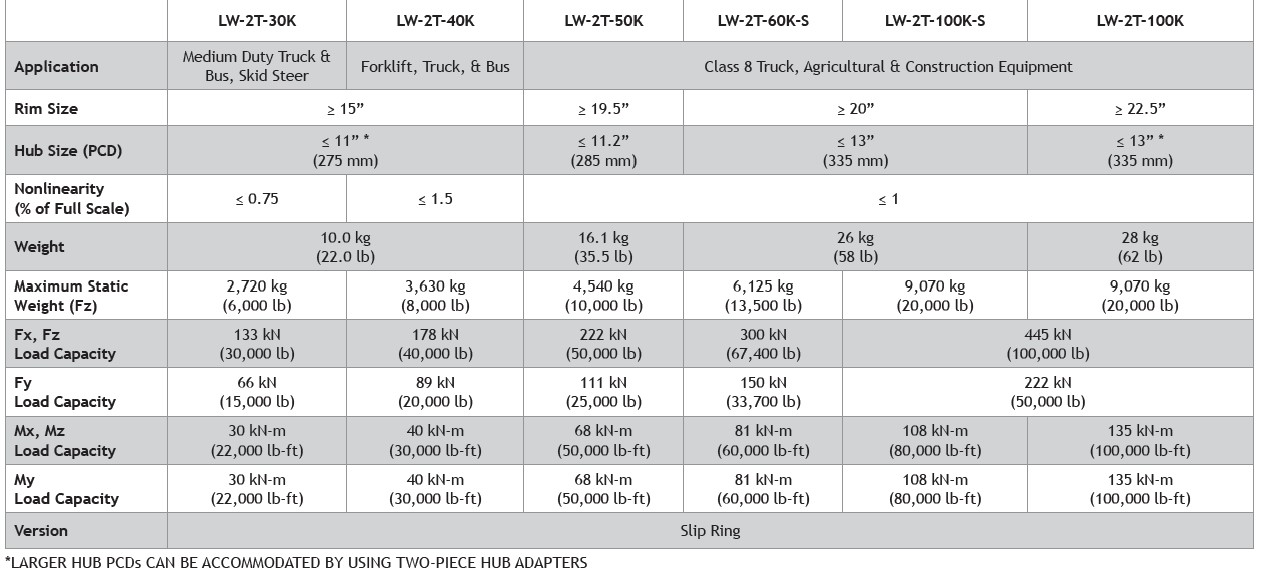 Application examples
| Motorcycles | Passenger cars, SUV, Light duty commercial vehicles |
| --- | --- |
| Bus, Trucks | Tractors, Trailers, heavy Trucks |
| 4WD vehicles, SUV | ATV |
| Test Rigs, spinning or non spinning applications | Sport and Racing cars |
| Forklifts | Military vehicles |